The photographs here were taken in India during 2016 - 2017. They contain images that I am currently turning into paintings. A collection of these images will be exhibited as prints during the 2018 Biennale in Cochin. The paintings will be exhibited in the UK and U.S.
Paintings based on these images can be commissioned and a host of other India photographs can be provided.
Please contact the artist or his agent.
Builder's assistant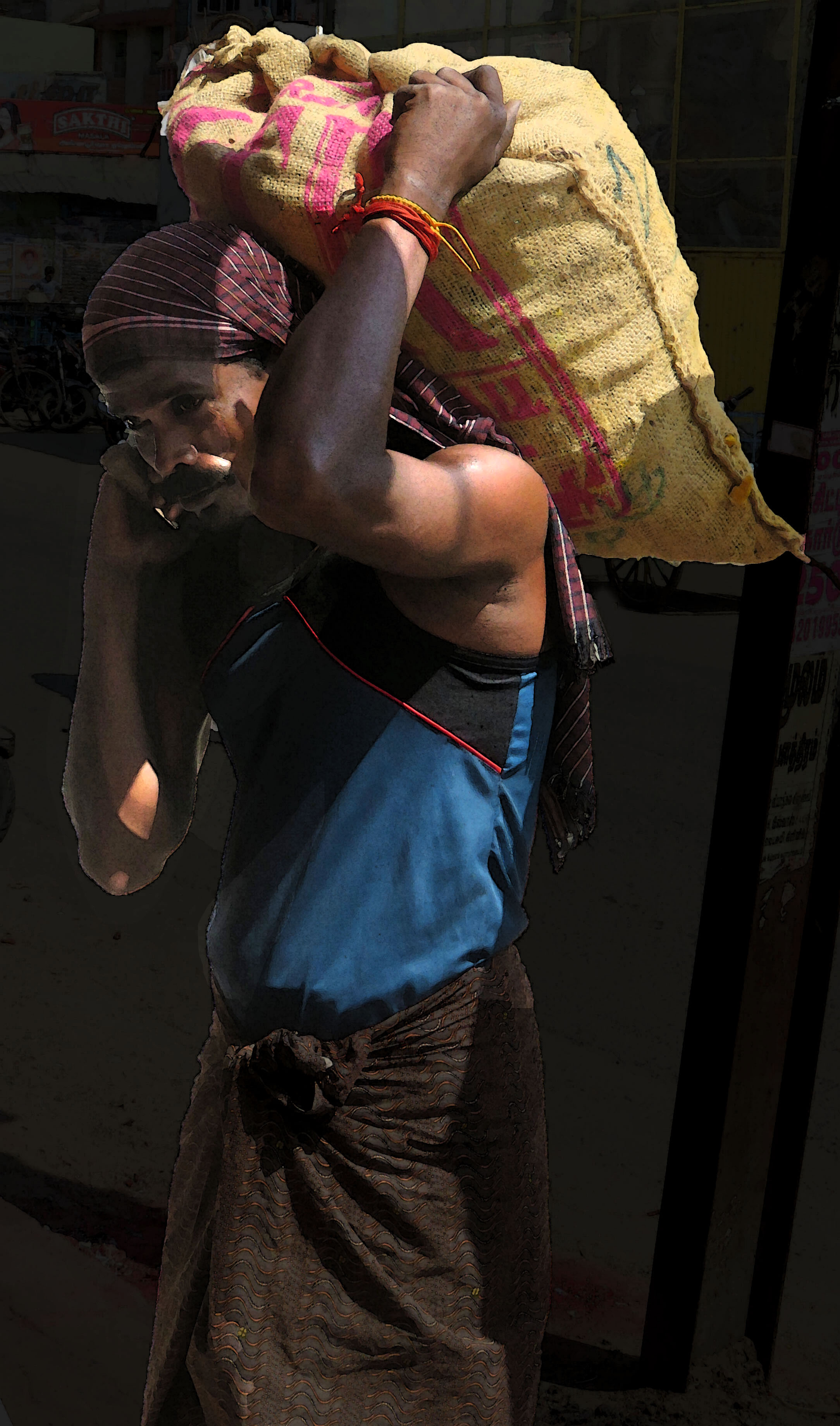 Sack Carrier
Three Men Waiting for a Ceremony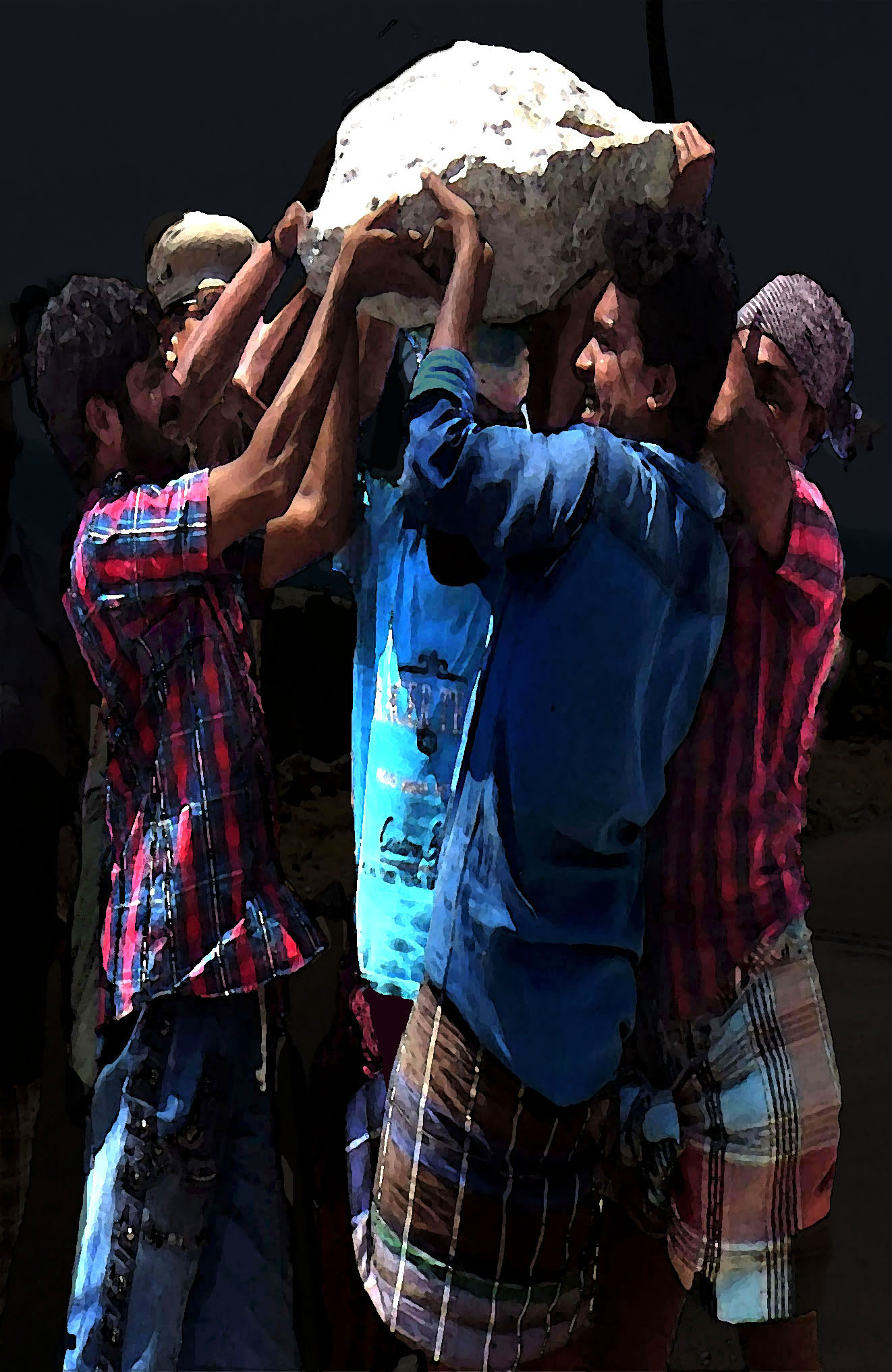 Five Men Lifting a Rock